Commercial HVAC Solutions For Manahawkin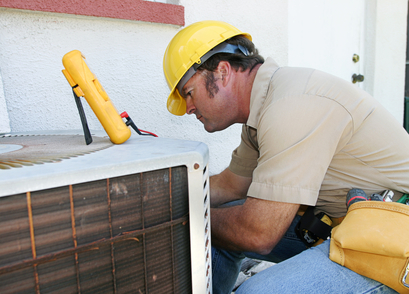 Finding the right solution to your commercial HVAC needs can be difficult, but that is not a problem for residents of the Manahawkin area. The staff at South Jersey Heating & Cooling are here to provide you with the very best in home and commercial climate control services. With over 20 years of service excellence, our BBB Award Winning team is here to offer Manahawkin businesses the absolute best solution for all of their air conditioning and heating needs.
Heating Repairs For Manahawkin Businesses
Having a properly functioning heater in your commercial space is a must, especially when winter starts. Instead of waiting to replace your malfunctioning heater, make certain that you have repairs performed by a professional; conducting repairs when you believe there is a problem will end up saving you money in the long run and help improve the efficiency of your commercial heater. By turning to the experienced staff at South Jersey Heating & Cooling, you can get reliable heating repair services that will keep you and your family in comfort.
There are a few things you should look out for that might be signs you need repairs:
Noisy Heater: If your Manahawkin heater is making a racket, you shouldn't delay on having repairs performed. This can be due to a slipped belt or any number of other problems, but if you let it continue, chances are you are going to have to replace your entire home heating system.
Unreliable Thermostat: If your heater just doesn't seem to keep up with your thermostat, no wonder what you set it at; repairs are going to be needed. This could result in you overworking your inefficient heater, resulting in further problems.
Heating Bills: An increase in your heating bills is another sign that something might be wrong. A spike in costs can be the result of many factors, but needing heating repairs is certainly one of them.
Manahawkin's Most Reliable Commerical Air Conditioning Team
Keeping your AC in the best shape possible is a must, and with proper care and treatment, you and those around you can enjoy a cool, comfortable business space without noticing a major climb in your electrical bill. By turning to a professional commercial HVAC technician for your air conditioning services, you can get the work that you need all at a much more affordable price and have reliable workmanship that is guaranteed to last.
Energy Efficiency: At South Jersey Heating & Cooling, we offer the best in energy-efficient options for your air conditioning, whether it is replacing your old unit with a new model or improving the efficiency of your current system with a tune-up.
Emergency AC Services: You often have no say in when something goes wrong, and in those cases, you might need a repair solution when it isn't exactly convenient. You shouldn't worry with the expert staff at South Jersey Heating & Cooling on call. We can provide you with fast, reliable commercial emergency services 24 hours a day, 7 days a week.
If you are looking for a Manahawkin heating repair and air conditioning company, call South Jersey Heating & Cooling at 609-488-2253, or complete our online request form.