Southern NJ Commercial Heating and Air Conditioning Installations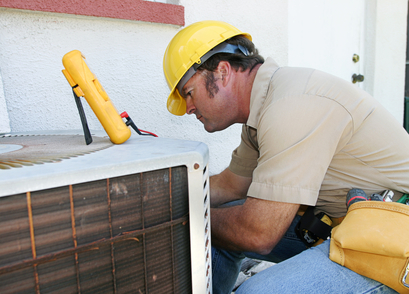 For the last three decades, South Jersey Heating and Cooling has been providing high quality HVAC services to businesses and commercial properties. In all of our efforts, our goal is to ensure that our customers have the most efficient, effective, and reliable heating and cooling systems possible. All of this starts at our high quality heating and air conditioning services.
When you hire our Southern NJ HVAC contractors for your heating or air conditioning installation needs, you are making the best possible choice for your business. Our team has been so successful for so long for one simple reason. We strive to form long-lasting, mutually beneficial relationships with our clients. From installation to replacement, our commercial HVAC contractors will always be ready to assist you with all your heating and cooling needs.
Call South Jersey Heating and Cooling today if you need to hire a professionally licensed Southern NJ Commercial HVAC contractor. Our knowledgeable and polite staff would be happy to answer any questions that you may have about your prospective heater and air conditioner. We can schedule your appointment today.
Commercial HVAC Design Services in Southern NJ
If you are constructing a new commercial property in Southern NJ, our commercial heating and air conditioning contractors are here to help. Not only can we install commercial HVAC systems, but our team can help you design a heating and air conditioning system that will be perfectly customized to your property. In this way, you can feel confident knowing that your new heater and air conditioner will provide for your business' unique needs in the most effective and efficient manner possible.
Commercial HVAC Installations and Replacements in Southern NJ
If your current HVAC system is old, outdated, damaged, poorly designed, or unreliable, it may be time to replace your heater, air conditioner, and HVAC control systems. At South Jersey, our HVAC technicians can assist you with the entirety of this project. Throughout each phase, we will constantly stay attuned to your needs and goals to provide you with the most customized services possible.
First, we can inspect your property and your HVAC system to determine where optimal changes can be made. Then our professionals will inquire as to your unique heating and cooling needs. With this information, we can provide you with the advice that you need in order to choose the best heating and air conditioning systems possible. After, our Southern NJ commercial HVAC contractors can install your new air conditioner or heater for you.
If you need to hire a professionally licensed commercial heating and air conditioning contractor in Southern NJ, call South Jersey Heating and Cooling today at 800-792-2435, or fill out our online request form.