Commercial Service and Maintenance Agreements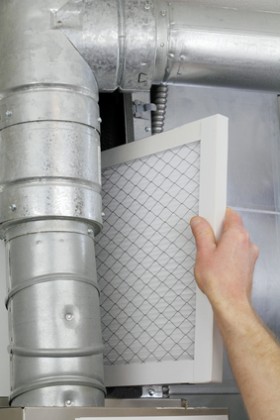 As someone who owns, operates, or manages a commercial property, keeping your heating and air conditioning systems in great shape is one of your main priorities. Any number of problems with your HVAC system could arise at any time, and if those problems aren't handled quickly, they can turn into much more expensive and more complicated repairs as they cause more damage to the system. Unfortunately, recognizing these problems early on can be difficult, which is why our professional Southern NJ commercial HVAC contractors provide commercial HVAC service and maintenance agreements to help ensure that your HVAC system is always receiving the attention that it needs to stay in great shape.
The Service and Maintenance Agreements that we offer at South Jersey Heating and Air are designed to ensure that minimal problems with efficiency or functionality every arise with your HVAC system. Our agreements include tune-ups and other maintenance services, and they can be tailored to fit the precise needs of your property and the schedule and budget of your business.
What Our Service and Maintenance Agreements Achieve
Maintenance is key to keeping your HVAC system in great shape. Our service and maintenance agreements are designed to achieve two goals:
To keep your Southern NJ commercial property's heating and air conditioning system in great condition so that you can avoid most extreme repairs.
To keep your HVAC system running as efficiently as possible so that your energy costs can be kept low.
Benefits of Service and Maintenance Agreements
With our maintenance agreements, you'll always have professional commercial HVAC contractors on-hand to help you keep your heating and cooling systems in the best condition possible. We'll work with you to schedule annual heating and cooling tune-ups in the fall and spring, respectively, to guarantee the system is always ready to provide with excellent performance.
Tune-ups will help to find smaller problems with your Southern NJ commercial property's heating and cooling systems before they turn into major problems that may require emergency repairs. They'll help to keep your HVAC system running as well and as efficiently as possible at all times, so you'll get optimal performance for lower monthly costs.
Our service agreements can also give you priority status among our clients, so you'll always have the shortest wait possible after requesting service. Our professionals will work with you to design the service and maintenance agreement so that it's perfect for property and your business' budget and schedule.
Tune-Ups of Your HVAC System Include
All of the tune-ups we provide to your Southern NJ HVAC system will include the following:
Professional Cleaning
Safety Checks for Heating and Cooling Equipment
Adjustment of Burners
Testing of Safety Controls
Cleaning and Adjustment of Blower Components
Adjustment of Pilot
Cleaning of Ignition Assembly
And More!
If you're looking Commercial HVAC Service and Maintenance Agreements in Southern NJ, call South Jersey Heating and Air at 800-792-2435, or fill out our online request form.