South Jersey Commercial Humidifiers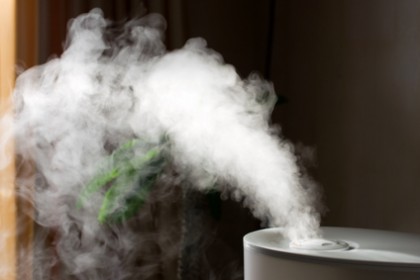 Creating a healthy and comfortable business environment is a must, and sometimes the best way to do that during the dry winters is by installing a humidifier in your South Jersey business. Commercial humidifiers have a great number of benefits, and can help greatly improve the health of you and your family. If you think a whole-building humidifier might be the right choice for you, call on the experienced Southern NJ indoor air quality team at South Jersey Heating and Cooling for consultation and installation.
The Reasons You Need a Humidifier
There are plenty of good reasons to add a humidifier to your New Jersey business. A whole building humidifier is often the right choice if you've been noticing dryer air inside during the winter months, or if there has been an increase in the amount of illness in your company. You can greatly improve the quality of your businesses air and reduce health risks by installing a new humidifier.
Skin Quality: Dry air creates dry cracking skin, and the winter is the worst season for this. Including a humidifier in your business will do wonders for your skin care and promote good hygiene and health.
Sinuses: If you like many Southern NJ residents suffer severe sinus issues during the winter; a humidifier can make all the difference. Sinus problems are often caused by the dry air, which can result in serious nosebleeds and irritation.
A Healthy Business: A humidifier can create a better and healthier environment. Humidifiers will better filter bacteria and viruses, helping to improve your company health.
A Warm Business: By creating humidity inside of your business it becomes easier to heat. A humidifier will help you establish a much more comfortable company environment that everyone can enjoy.
Snoring: If your employees or coworkers suffer from snoring during the winter, this is often a nasal related issue that is caused by dry air. A humidifier can help eliminate this, allowing everyone to rest easy without this noise.
Recent Articles
Determining if Your Mantoloking NJ Business Needs Air Conditioning Repairs

There are many different problems that can plague an air conditioning system and when something goes wrong, your first reaction might be to call in a professional for assistance. While this is not necessarily a bad idea, as an air conditioning repair contractor will be able to quickly address the issues with your system and…

Read More

Duct Cleaning Provides Instant Benefits to Mantoloking Businesses

Our Mantoloking families rely upon our commercial HVAC system each and every day. During the winter, our HVAC system provides our company with the warm comfort that we have come to expect and deserve. During the summer, our Mantoloking businesses are a cool sanctuary from the heat thanks to our HVAC system. Throughout the entire year, our HVAC…

Read More

Customer Reviews
---
Everyone at SJHC has been great to our family over the last 12 years. As we are moving, we will make sure the new owner of our home knows that you have been giving us excellent service on our Maintenance and Service Agreements . Best of luck to everyone at SJHC.

---



If you are in need of a South Jersey whole building humidifier, please do not hesitate to call us at 800-792-2435 or complete our online request form.