About Our Commercial HVAC Services in Southern NJ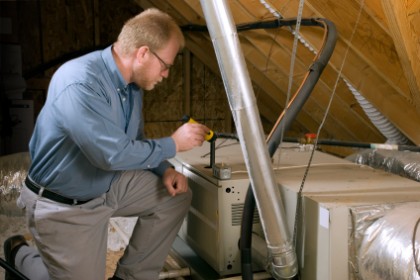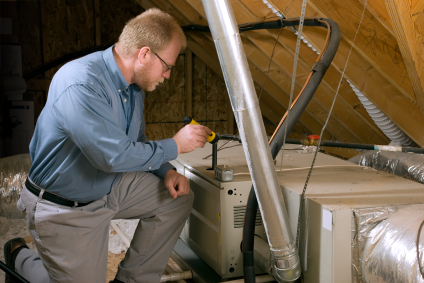 Since 1996, South Jersey Heating and Air has been providing quality heating and air conditioning services to commercial property and business owners throughout Southern NJ. Over the years, we've developed a strong reputation by consistently providing our clients with superior workmanship and professional customer service. We understand that your HVAC system is a very important part of your commercial property, so we'll always be ready and eager to help you keep it in the best condition possible.
Our Southern NJ Commercial HVAC experts are all licensed, trained, and extensively experienced. We'll be able to handle any South Jersey Commercial HVAC jobs that you need done, from the simplest maintenance services to most intensive repairs, and we'll always guarantee your complete satisfaction with our work.
The Difference of South Jersey Heating and Cooling
All of our work is guaranteed, and we stand by the quality of our workmanship on each and every job. We also maintain a strong working relationship with our manufacturers, which means we will be able to provide you with the highest quality products, and we'll have a clear understanding of how all of these systems function. The quality of the service you can receive from South Jersey Heating and Cooling is simply unparalleled by the competition.
At every job, we offer:
Upfront Pricing on Every Job
Guaranteed Quality
100% Customer Satisfaction
Knowledgeable, Friendly Staff
24 Hour Service, 7 Days a Week
Our Commercial HVAC Services in Toms River Include:
Commercial Preventative Maintenance Services
Commercial Heating and Air Conditioning Repairs
Commercial HVAC Installations
Commercial Energy Audits
Commercial HVAC Controls
Commercial Belts and Filters
Commercial Emergency Services
Commercial Service and Maintenance Agreements
Recent Articles
How To Get The Most From Your Heating System In South Jersey

If you're like most of us here in the South Jersey area, keeping up with your heating system is something you know you have to do in order to ensure it works well for you and your family during our cold winters. There are other things you can do in your business that will assist your…

Read More

Guide to Choosing the Right Commercial HVAC Service Contract

When shopping for a commercial HVAC service contract, you'll likely notice that prices fluctuate a great deal. How do you know which one is the best value? Price alone should not be a determining factor, as the type of contract and the service it provides is important as well. Here is a quick guide to…

Read More

If you're looking a Southern NJ Commercial HVAC Contractor, call South Jersey Heating and Air at 800-792-2435, or fill out our online request form.