Commercial HVAC Fans, Filters and Belts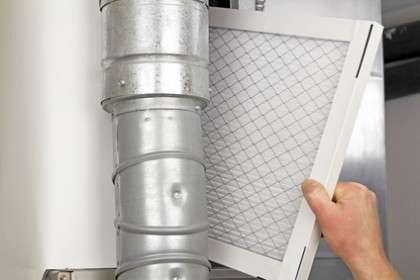 Your commercial or industrial property needs to be kept comfortable and energy efficient, so it's very important that your HVAC system is always in excellent condition. Your heating and air conditioning systems' belts and filters play a huge role in keeping your HVAC system functioning properly, and when you encounter any problems with these parts of that system, you need prompt repairs or replacements. At South Jersey Heating and Cooling, we specialize in commercial heating and air conditioning services, and our Southern NJ Commercial HVAC contractors can provide you filter cleaning, belt repair, and belt or filter replacement services to help you keep your HVAC system in excellent condition at all times.
All of our professional Commercial HVAC Fans Filters and Belts contractors are licensed, trained, and extensively experienced, so we'll be able to guarantee quality workmanship at every job that we perform. We'll make sure that our work is completed on time and within your budget, and all of the services that we provide will be thorough and accurate. We know how important your HVAC system's filters and belts are to your commercial property, so we'll do whatever it takes to keep them functioning well.
Commercial HVAC Filters
Your HVAC system should be able to help you keep your commercial property comfortable and its air quality in great condition, but in order to do so, it needs to have a well-functioning filtration and ventilation system. Our professionals can help you keep your air filters well-maintained so that they're always able to help your Southern NJ commercial property's HVAC system function well and efficiently while keeping your indoor air quality high.
Your air filters should be able to block airborne particulates that may include:
Mold Spores
Bacteria and Viruses
Animal Dander
Pollen
and More
Our professionals can help you select a commercial filter with the proper efficiency rating for your property, and we can provide you with cleaning and replacement services when you need them.
Commercial HVAC Belts
Worn out or snapped fan belts can cause your commercial air conditioner to stop working properly, or to stop working at all. Our professionals can recommend that you have annual service performed on your HVAC belts to help keep them in the best condition possible so that your commercial HVAC system can function as well and efficiently as possible at all times. Belts will become worn over time, and annual maintenance will prevent them from snapping and causing more damage to your commercial HVAC system.
If you're looking commercial belts and filters services in Southern NJ, call South Jersey Heating and Air at 800-792-2435, or fill out our online request form.