The Best Commercial Heating & Air Conditioning Services & More In Toms River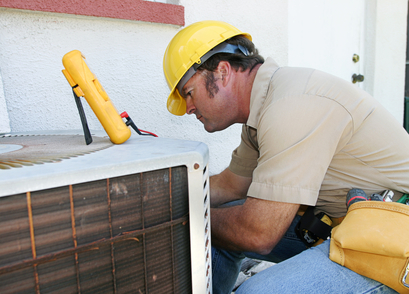 Getting reliable commercial HVAC services doesn't have to be a hassle when you live in the Toms River. At South Jersey Heating & Cooling, we have become the repair contractors that our area has come to trust, as we have built a long-standing reputation for quality off of 18 years of service to the area. We pride ourselves in our fast, reliable, and affordable commercial HVAC work and take great pride in our BBB Award Winning Business. For the best climate control services around, make certain you call on South Jersey Heating & Cooling.
Toms River Relies On Us For Commerical Heating Repairs
With how cold recent winters have been, being able to get your heater up and in working order when something goes wrong is a necessity. At South Jersey Heating & Cooling, we offer the very best in reliable heating repair services and can return your business's comfort in no time at all. We are well-versed in all makes and models of heaters and often have the necessary parts on hand for repairs!
Noisy Heater: If your heater is producing an inordinate amount of noise, that's a sure sign that there is probably a serious problem. When something goes wrong, it can drastically change the amount of noise a heater creates, and sometimes this might mean that your system is on the verge of failure. By handling these repairs quickly, you can avoid having to replace your heater.
Inconsistent Thermostat: If you can't keep your commercial space warm no matter how high you turn up your thermostat, you could be facing a very serious heater issue. In these cases, repairs and maintenance need to be handled immediately by a licensed professional. The problem may not actually be your heater, but this is the first place you should look.
Excellent Air Conditioning Services For Toms River Businesses
You want to maintain a cool and comfortable Toms River commercial space during the winter, and by calling on the contractors at South Jersey Heating & Cooling, you can have any repairs you might need to be handled quickly and effectively. We offer the best in affordable air conditioning repair services and have become the company that local business owners have come to trust for all of their repair, installation, and tune-up needs.
Energy Efficiency: Keeping your energy bills low during the summer is a must and the easiest way to do that is by having your air conditioner installed, maintained, and repaired by the professionals at South Jersey Heating & Cooling. We can supply the best air conditioning units or keep your existing unit running smoothly and at peak efficiency.
24-Hour Service: For reliable swift repairs, South Jersey Heating & Cooling can offer the very best in commercial emergency service for your Toms River air conditioner. Instead of trying to tough it out in sweltering heat, call on our repair professionals 24 hours a day, 7 days a week!
If you are looking for a Toms River heating repair and air conditioning company, call South Jersey Heating & Cooling at 609-488-2253, or complete our online request form.