Toms River Furnace Repair Specialist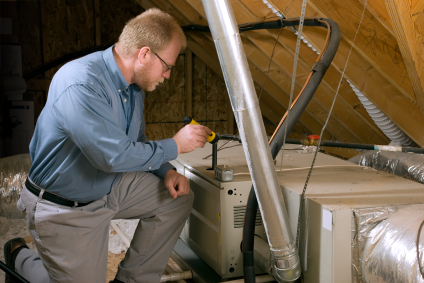 Keeping your furnace in the best shape is a must when the winter rolls around, and when something goes wrong you need to make certain that you have the needed repair work handled as quickly as possible. This means having the service of a reliable Toms River furnace repair contractor on hand, but in the Forked River area that is made easy by the professionals at South Jersey Heating and Cooling.
To get the most out of your furnace repairs, the experienced staff at South Jersey Heating and Cooling will be able to make all the difference. With years of industry experience and a strong reputation for providing the best in customer service, you can rest easy knowing that your repairs will be in good hands. Our Toms River heating contractors treat each and every job with the care and quality work we would want performed on our own homes.
Furnace Repair Warning Signs
You should keep an eye open for anything that could be wrong with your furnace. Chances are, if you have repairs performed before it turns into a serious issue that you could end up saving yourself significant money.
Noise: No furnace is quiet, but if your furnace is making an unusual amount of noise, chances are there is something wrong. This can be in many forms, including clanging, groaning, or banging noises. If your furnace sounds like it is possessed, repairs are a must.

Thermostat: If no matter how high you turn up your thermostat you just can't seem to keep your home warm, then there is something wrong with your furnace. This could be a minor repair issue, or it could be the start of system failure. Whatever the case, the sooner you act, the more likely you will be able to have it resolved before t becomes a more costly problem.

Heating costs: When your heating costs seem out of control, there is definitely a problem. There are many factors that can play into these issues, but ensuring that your furnace is in proper working condition by having it inspected is a must.
Recent Articles
Regular HVAC Cleaning Keeps Everyone in your Building Safe and Healthy

Your building contains hundreds of pounds of air, all of which is processed by your HVAC system. Over time, dirt and contaminants that are lurking in the air may become lodged in your ducts, filters, and other components. In turn, these contaminants are then distributed throughout your facility, and are breathed in by others. Your…

Read More

Why Your NJ Commercial Air Conditioning Equipment Needs Servicing

In any New Jersey commercial building, the air and temperature control is vital for the convenience of customers, staff, and management. Humans need to stay cool, and so does your expensive electronic equipment. Having your air conditioning go down at a most inconvenient time can cost the business revenue. This is something no business owner…

Read More

Customer Reviews
South Jersey Heating and Cooling appreciates your feedback. Please give us more time to collect your reviews and they will be displayed below.
---
If you are in need of furnace repair services in Toms River, NJ, please give us a call at or complete our online request form.