HEATING TUNE-UP For Your South Jersey Home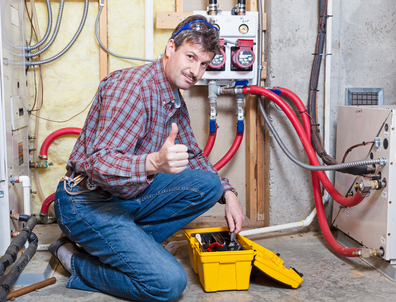 Maintaining your heater is a must if you want to get the most out of your investment and keep from paying a fortune on your energy bills. As your heater gets older it performs less effectively, even if your heater is only a couple years old, a tune-up can help preserve its health and keep it functioning effectively. The service of an experienced heating tune-up contractor is a must to ensure that you are able to get the most out of your home climate control system.
At South Jersey Heating and Cooling our Toms River heating contractors can handle your heating repairs easily, with work quality backed by over 18 years of customer service excellence. Our superbly experienced staff are well versed in a wide variety of home heating systems, and will be able to make certain that yours is working at peak efficiency, no matter the build, make, or model.
To get the most out of your home heating, consider having a tune-up performed by South Jersey Heating and Cooling.
The Advantage of a South Jersey Heating and Cooling Tune-Up
Lower Your Bills: A well-tuned heater will perform much more efficiently than one that has been left to its own devices. Even if your heater is only a couple years old, a tune-up might help you save money in the long-run by keeping it running at peak efficiency. The money you save by keeping your bills lowered will more than cover the cost of a tune-up service.

Longer Heater Lifespan: There's plenty that can go wrong with a heater, especially if your existing unit is getting on in years. By performing routine maintenance you can prevent system failure and avoid having to pay costly emergency repair fees. Most heaters should last 15+ years, and a tune-up will make certain that you get that or more.

Reliable Heating: By keeping your heater tuned up, you can have access to heating when you need it most. Proper heating care is a must to preserve functionality in the coldest part of the winter when a great deal of stress is going to be placed on your heater.
Recent Articles
Do I Have Enough Freon? Commercial Coolant Levels Explained

The arrival of spring means it's time to switch your company's HVAC from heating to cooling. When doing so, a common question involves how much refrigerant should be in a commercial system. How do you know if you have the right coolant level, and what are some signs that something is off? Here are…

Read More

Duct Cleaning Provides Instant Benefits to Mantoloking Businesses

Our Mantoloking families rely upon our commercial HVAC system each and every day. During the winter, our HVAC system provides our company with the warm comfort that we have come to expect and deserve. During the summer, our Mantoloking businesses are a cool sanctuary from the heat thanks to our HVAC system. Throughout the entire year, our HVAC…

Read More

Customer Reviews
South Jersey Heating and Cooling appreciates your feedback. Please give us more time to collect your reviews and they will be displayed below.
---
If you are looking for a Toms River heating contractor to conduct a tune-up, please give us a call at 609-488-2253 or complete our online request form.