HEAT PUMP REPAIRS in South Jersey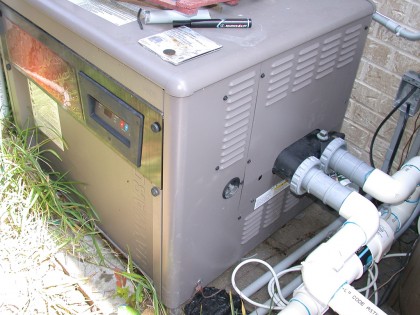 Your heat pump is a necessary part of your New Jersey home's climate control system, and without it the Forked River winters are simply too cold to bear. Having a heat pump that works effectively and efficiently is a must for Forked River home owners, so when something goes wrong, you need to make certain that you have access to fast and reliable heat pump repair services. At South Jersey Heating and Cooling you can get the repairs you need, backed by the guaranteed workmanship quality that over 18 years of industry experience can deliver.
You cannot go wrong in turning to the Toms River heating contractors at South Jersey Heating and Cooling.
Warning Signs That You Need Heat Pump Repair
There are many different things that can go wrong with your home heat pump and determining what exactly the cause of an issue might be is certainly difficult. This is why professional assistance from a New Jersey HVAC contractor is a must when it comes to handling your repair needs. Even if you don't know what you are looking for, there are warning signs that you can watch out for that will let you know if there might be a problem with your heat pump.
Inefficient Heating: If your heat pump seems to be struggling with keeping your home warm, there is indeed a problem. You can usually tell that this is the case when your thermostat feels inaccurate, or your heat pump is running constantly, struggling to keep up without result. Instead of putting stress on your heater and toughing it out till something more obvious goes wrong, have it repaired and prevent your system from facing potential failure.

Strange Noises: Your heat pump doesn't run silently, but if you've noticed an increase in the noise it produces, or there are odd noises coming from it whenever it runs or turns on, then there is indeed an issue. These can often be very serious problems and need to be inspected immediately, as failing to do so is just going to cause your heat pump repair costs to grow. Make certain that you call on South Jersey Heating and Cooling to have your repairs handled quickly and effectively!

Strange Cycle Times: Your heat pump should run rather predictably, but if its constantly turning on and off without reason, then there may be something wrong. This could be a minor issue like trouble with your system's filter, but it can also be the result of something much more severe. Whatever the case, calling on a heat pump repair technician is the right choice.
Recent Articles
HVAC Deep Cleaning and Sanitation: Fight Coronavirus and Prevent Breakdowns

The COVID-19 pandemic has raised lots of questions among our commercial clients, particularly when it comes to maintaining their HVAC systems. You too may be wondering how the coronavirus will affect your heating and cooling system once your business is fully operational again. So that you can make informed decisions, we are providing the most…

Read More

South Jersey Furnace Buying Guide: 5 Tips

In South Jersey the winters can get unbearably cold. Your furnace is not just a luxury. It's something you depend on to get you and your employees enjoy through the harsh winter months. so investing the right furnace for your company is absolutely vital. With so many choices and features on the the market today, it's hard…

Read More

Customer Reviews
South Jersey Heating and Cooling appreciates your feedback. Please give us more time to collect your reviews and they will be displayed below.
---
If you are looking for a Toms River heat pump repair specialist, please give us a call at or complete our online request form.