FURNACE REPLACEMENT in South Jersey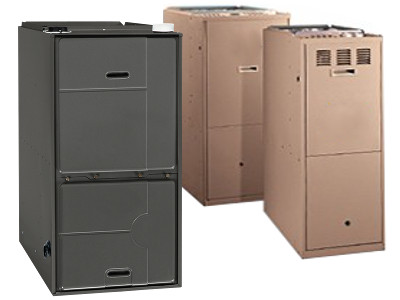 Should anything go wrong with your Southern NJ furnace, you will need to have it replaced right away to keep your home in comfort. Unfortunately, furnace failure rarely happens at a convenient time, and more often than not this occurs when the year happens to be at its coldest. When faced with the need for furnace replacement in these kinds of situations, you will want fast service with quality results so that you can return to enjoying a comfortable home.
Having your furnace replacement conducted by a professional Toms River heating contractor is also exceptionally important. There is plenty that can go wrong during the furnace removal and installation process, and if your furnace is not hooked up properly you could look at a combination of serious issues including ineffective heating, potential of carbon monoxide poisoning, and a severely reduced furnace lifespan. Professional installation will make certain that everything is up to code and that you will get the long lasting quality results you need.
By turning to the experienced staff at South Jersey Heating and Cooling you can get access to the best furnaces in the Southern NJ area, installed by the most knowledgeable professionals around. With over 18 years of industry experience, the contractors at South Jersey Heating and Cooling know exactly what it takes to provide you with precise replacement and installation services. You cannot go wrong in choosing the experts at South Jersey Heating and Cooling.
Furnace Warning Signs:
There are many different things that can go wrong with a furnace. Should you notice any of the following signs, you might be in need of furnace replacement or repair services. Whatever you end up requiring, you will be able to get the best service and results from turning to South Jersey Heating and Cooling.
Noisy Furnace

Unclean Air

Cracked Furnace

Yellow Pilot Light

Unreliable Thermostat
Recent Articles
Installing A Commercial Humidifier For Increased Productivity

Every business owner knows that employee sick time is costly for production. With just one employee out sick for the day, you lose eight hours of production time. The lost production has to be compensated for by either hiring a temporary replacement or increasing the workload of other employees. You can save employee downtime by…

Read More

South Jersey Furnace Buying Guide: 5 Tips

In South Jersey the winters can get unbearably cold. Your furnace is not just a luxury. It's something you depend on to get you and your employees enjoy through the harsh winter months. so investing the right furnace for your company is absolutely vital. With so many choices and features on the the market today, it's hard…

Read More

Customer Reviews
---
Everyone at SJHC has been great to our family over the last 12 years. As we are moving, we will make sure the new owner of our home knows that you have been giving us excellent service on our Maintenance and Service Agreements . Best of luck to everyone at SJHC.

---



If you are in need of the best furnace replacement services in Southern NJ, please give us a call at 800-792-2435 or complete our online request form.