Number One Provider Of Commercial HVAC Services In Freehold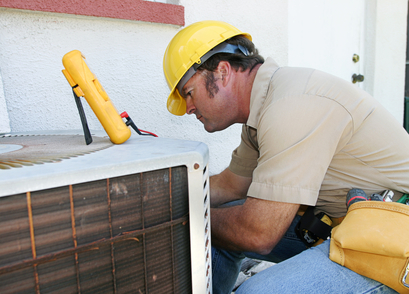 If you want commercial HVAC services provided by contractors you can trust, you cannot go wrong in turning to the experienced staff at South Jersey Heating & Cooling. With years of service to the Freehold area, we have built up a strong reputation for providing the very best in reliable commercial HVAC repair, maintenance, and installation services. By turning to South Jersey Heating & Cooling, you can enjoy a comfortable business, no matter the season.
Heating Repairs For Businesses In Freehold
When something goes wrong with your heater, a swift solution is the best one, and that means calling on the Freehold heating repair contractors at South Jersey Heating & Cooling. Heating repair services will get your system back in working order as quickly as can be managed, but there are more benefits than simply getting your commercial heater back on its feet.
Save Money: When you turn to the experienced team of contractors at South Jersey Heating & Cooling, they will not only handle all of your repair needs but save you money while doing so. We offer the very best in affordable repair services and stand by all of our work with a workmanship guarantee. You can trust the labor you are paying for and will get lasting results that will save you in the long run.
Improve Efficiency: To get the very most out of your air conditioner, you need the work performed by contractors who know exactly what they are doing. Not only will we provide the needed repair solution, but we can up the energy efficiency of your air conditioner, lowering your monthly cooling bills in the process.
Freehold's Source Of Air Conditioning Services
Keeping your business feeling comfortable is a must, and with the record highs that we have been dealing with in Freehold, you need to have your air conditioner ready to go before the summer starts. At South Jersey Heating & Cooling, we offer the very best in reliable air conditioning services and can help install, repair, or maintain your air conditioner so your customers and employees can enjoy a cool and comfortable indoor environment. If you are in need of Freehold AC services, give South Jersey Heating & Cooling a call!
Emergency Repair Service: You don't always have control over when something is going to go wrong with your air conditioner. When repairs are needed during the hottest part of the year, or even in the middle of the night, you don't have to sit around sweating; a swift and sure solution is available with a phone call to South Jersey Heating & Cooling. We offer emergency repair services 24 hours a day, 7 days a week.
AC Tune-Up: Get your air conditioner ready for summer with a visit from our contractors. We will make any commercial HVAC repairs that are needed, tweak your system, refill coolants, and adjust it so that it will be running at peak efficiency. Not only will this help with your monthly costs but it will also assist in prolonging the lifespan of your air conditioner and help avoid needing repairs. Tune-ups will save you money!
If you are looking for a Freehold heating repair and air conditioning company, call South Jersey Heating & Cooling at 609-488-2253, or complete our online request form.