Reliable Commercial HVAC Service In Forked River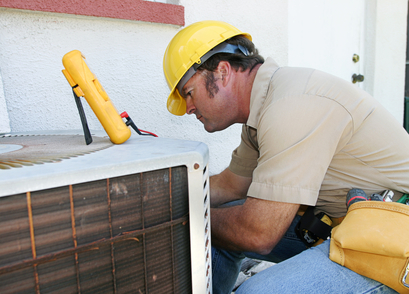 You need to make certain that you get the service of a reliable commercial HVAC contractor in Forked River, and when you turn to the professional team at South Jersey Heating & Cooling, you will be getting just that. With over 20 years of service experience in the area, our award-winning team will be there to quickly and efficiently handle any and all of your repair problems while providing you with the polite and professional workmanship that you desire. Call us today to learn more about the services we can provide for your Forked River business.
Forked River Heating Repairs
There are plenty of things that can go wrong with your commercial heater, and when something does happen, you will want those issues handled right away by the contractors you can trust. By calling on South Jersey Heating & Cooling, you can get reliable heating repair services for an affordable price. Keep an eye open for any of the following warning signs, and if you notice anything strange about your heater, do not hesitate to call us!
Heater Noise: A noisy heater can mean any number of things, and in most of these cases, it means that you are going to need repair services. Noise is one of the first warning signs that there may be something seriously wrong with your heater and that the problem should be addressed immediately. Failing to do so can end up resulting in a need for emergency repair services or replacing your entire unit.
Emergency Repairs: Should anything go wrong at an inopportune time or in the middle of the night, all you need to do is call on the experts at Forked River. We are available 24 hours a day, 7 days a week for commercial HVAC repair services, and can help get you back in comfort in no time!
Forked River Air Conditioning
Your air conditioning is exceptionally important when the summer starts, which means being prepared by having an efficient and well-maintained air conditioner before temperatures start climbing. With Forked River suffering from record highs in the past few years, a working air conditioner in your commercial space is more important now than ever before. At South Jersey Heating & Cooling, we can handle all of your commercial HVAC needs:
Repairs: All of our contractors are well-versed in what it takes to quickly address and repair a situation with your air conditioning system. We can troubleshoot the problem, locate the source of the issue, and have it repaired in no time. We keep our trucks well stocked, so more than likely, we will even have the needed repair parts on hand.
Maintenance: Keeping your AC in tip-top shape is an absolute must if you want to avoid paying a fortune on your Forked River cooling bills. By conducting a routine tune-up on your air conditioner, you can rest easy knowing that you will not have to worry about system failure during the hot months and that you won't see a noticeable climb in your electric bills.
If you are looking for a Toms River heating repair and air conditioning company, call South Jersey Heating & Cooling at 609-488-2253, or complete our online request form.