Prevent Costly Repairs with these Monthly HVAC Maintenance Tips
---
---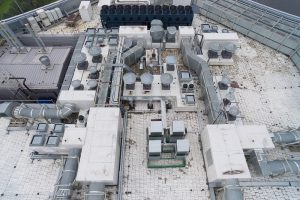 HVAC repairs can quickly eat into your monthly budget. Sudden, unexpected repairs might even determine whether your business turns a profit. This monthly maintenance checklist will help you prevent expensive repairs, and there's no better time to implement it than in the fall.
Trim Trees and Shrubbery
During summer, having some shade for your A/C unit can improve its efficiency. However, that shade could become a problem now that autumn is upon us.
Leaves and other debris such as acorns, sticks, and pine needles can clog up your system. That means it will need to work harder than normal to provide good airflow. Not only that, but debris holds in moisture, leaving your system more susceptible to mold and mildew.
Have your landscaping crew cut back overhanging limbs and trim vegetation within a six-foot area of your unit. Rooftop units are especially vulnerable to fallen limbs, in which case you could need a tree service to remove large branches or even entire trees.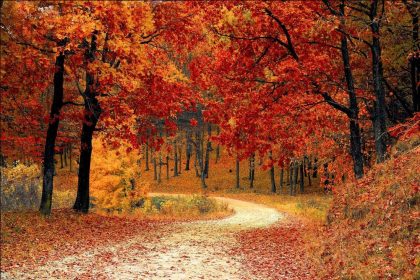 Change your Filters
Monthly filter changes are something that should always be a top priority. They are even more important in fall as you prepare to make the switch from cooling to heating.
In our experience, most business owners know this, but putting it into practice is another story. Many times, just keeping up with day-to-day operations is taxing enough. Other times, you may not perform filter changes because your facility is so large that you can't keep up with all your units.
Filter changes is something that South Jersey Heating and Cooling can assist with. Whether you have only one filter or hundreds, we have a maintenance plan just for you.
Check for Leaks
Your condenser, refrigerant lines, and coils can all be a potential source of leaks. Accordingly, you should inspect both indoor and outdoor units monthly for signs of leaks. Check around the unit itself as well as any hoses and drain lines for pooling water.
A leaking HVAC system will eventually require repairs. If you notice leaks, contact us at once to reduce the cost and severity of those repairs.
Empty and Inspect Drain Pan
Your A/C unit pulls humidity from the air, which then passes over the coils and collects in your drain pan. HVAC systems all have at least one drain pan, and in many cases there is an overflow pan as well. Water that's collected from these pans then flows into a condensation line, where it will eventually be directed outdoors.
Tiny cracks can develop in your pans over time. In turn, this would allow water to seep into delicate areas of your HVAC system. Without removing the pan, you won't be able to see defects and could therefore believe that everything is working just fine.
Emptying your drain pan is a task that most maintenance techs can easily handle. Or you could also have us do it during a routine service appointment. We keep a good supply of parts on hand and can often replace drain pans on the spot if needed.
Schedule a Tune-Up
Once you've done your part, contact us to schedule your semi-annual tune-up. Our technicians go more in-depth, checking the condition of your:
Electrical components
Thermostat
Coils
Fan blades
Gaskets, o-rings, and other wearable parts
Having regular tune-ups can lower your energy consumption, while greatly reducing the odds of repairs. Here at South Jersey Heating and Cooling, we offer a variety of maintenance plans that are ideal for our commercial clients. But during fall, our appointment slots do fill up fast so you should contact us right away to secure your spot.