Guide to Choosing the Right Commercial HVAC Service Contract
---
---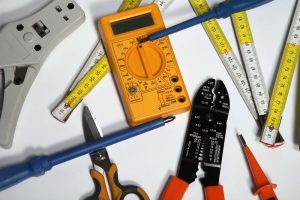 When shopping for a commercial HVAC service contract, you'll likely notice that prices fluctuate a great deal. How do you know which one is the best value? Price alone should not be a determining factor, as the type of contract and the service it provides is important as well. Here is a quick guide to help you better understand service contracts and choose the right one.
Types of HVAC Service Contracts
There are three basic types of HVAC service contracts
Preventive Maintenance, which covers a certain number of maintenance visits every year. This type of contract is the least expensive, as it does not cover repairs.
Full Labor, a type that covers labor for repairs or replacements, but does not include the cost of parts.
Full Coverage, which covers the cost of all parts and labor. This is the most expensive type of coverage, but also leaves you with no surprises.
Preventive Maintenance Cost Factors
Prices also fluctuate between the different types of contracts. When it comes to preventive maintenance contracts, a business with only a single unit will pay more than one that has several HVAC systems spread out over multiple areas or facilities. Some other factors that will play a role are:
The size or tonnage of your equipment. Larger equipment generally requires more time to maintain and repair.
How accessible certain parts are. If access panels have to be removed each time, then a service visit will cost more because it takes longer.
Type of equipment needing serviced. Rooftop equipment is generally self-contained and easy to service, while VRF systems are more complex.
How far your location(s) are from the service company or its normal operating area.
What the preventive maintenance plan covers. Some cover only belts and filters, while others include a cleaning and full inspection of working components.
The number of annual visits. Some industrial operations may require more than the usual two visits per year.
Price Factors for Full Labor and Full Coverage Contracts
In addition to the above factors, some other things will go into calculating your costs for a full labor or full coverage contract, including:
The age of your equipment.
Its condition, including how well it has been kept up in the past.
The average life expectancy of your HVAC system.
Availability of parts (for full coverage contracts).
Choosing the Right Policy
To choose the right policy, consider everything that's included in your contract. Before accepting a low-ball offer, do some calculations to see just what you are getting. Divide the company's hourly rate by your contract price to see how many hours of service you are paying for. Divide that number again by the number of annual visits, and then divide that number by the amount of equipment being serviced. You may be surprised to learn that you are only paying for a few minutes of service on each one.
Some HVAC companies will provide you with a quote over the phone. However, unless someone actually performs a walk-through with one of your maintenance technicians, it is impossible for them to know where your equipment is located, what condition it is in, or how accessible its parts are. As such, you cannot really count on these estimates to be an accurate representation of your needs.
Here at South Jersey Heating and Cooling, we take several factors into account when coming up with an estimate for service plans. Our goal is to make caring for your equipment as affordable and worry free as possible without cutting corners in the process. If you are looking for an HVAC contract that is tailored toward the unique needs of your business, please contact us at 800-792-2435 to schedule a consultation.