Tips to Prepare Your HVAC Unit for a Snowstorm
---
---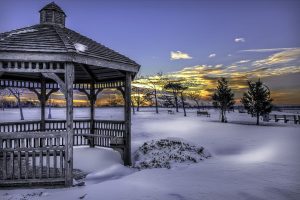 Here in New Jersey, it's not a question of if, but when our area will receive a snowstorm. While you're making other business preparations, don't forget about your commercial HVAC system. Follow this guide to ensure your heating system does not fail at a time when you are likely to need it the most.
Flat Top Roof Units
Flat top roofs are especially vulnerable to snow and ice accumulation. Accordingly, you'll need to inspect your rooftop unit as well as the roof itself. Some things to check for include:
Structural defects in the surface that might render it unstable
Leaves and other debris that could be clogging up drains
Proper attachment, as well as missing, damaged, or rusty hardware
Outdoor HVAC Units
Outdoor air conditioners have pipes that carry water throughout your system. Some moisture can remain inside these pipes, even if you are not currently using your air conditioner. Protect them by covering any exposed pipes with tubular foam insulation in order to keep them from freezing and busting.
Outside units are designed to withstand a reasonable amount of precipitation. What they aren't built for is handling several inches or even feet of snow at one time. So it's a good idea to place a cover over the top of your system. And after a heavy snowstorm, have your maintenance personnel clear the top of your air conditioner as well as the area immediately surrounding it as soon as possible.
Tree limbs can break under a heavy load of ice and snow. Should they fall on your A/C unit, they could potentially cause serious damage. To prevent this from happening, trim any branches that directly overhang your outdoor air conditioner.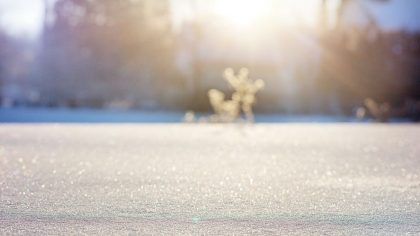 Keep Vents Clean and Unblocked
All heating vents and air handlers should be free from obstructions. As such, you should see that employees are not blocking any of these areas. If you need to remove objects or reconfigure office furniture, do so now to keep air flowing as freely as possible. Then designate a "fire marshal" to perform weekly checks to see that they remain unblocked.
Dirty vents are also a problem, as they will prevent warm air from freely circulating throughout your building. You could even notice a decrease in your indoor air quality if too much dust is being pushed out from your vents. So it's worthwhile to have your janitorial staff vacuum out those air vents, even if you have to pay them a little extra to do so.
Schedule Maintenance and Tune-Ups
Every month, we mention the importance of having regular maintenance and tune-ups. That's because we really can't stress enough how essential routine maintenance is to the health of your commercial HVAC system.
Anytime we experience a significant winter storm, our technicians receive a much higher-than-normal number of service calls. Unfortunately, we cannot always get to everyone right away, meaning that some clients will inevitably have to wait. Factor in poor road conditions, and your wait time could be even greater.
Routine servicing keeps your unit in the best shape possible, making it less likely that you will experience a breakdown. In the middle of a snowstorm, that could mean the difference between remaining open and having to shut down until repairs are made.
Schedule your Service Appointment Now
Has your business prepared for the next winter snowstorm? Is your commercial HVAC system tuned up and ready for frigid temperatures? If not, it's time to contact South Jersey Heating and Cooling. Allow us to inspect your system and make any necessary repairs before severe weather hits. Contact us right away to schedule your appointment.