5 Dos to Consider when Upgrading your Commercial HVAC
---
---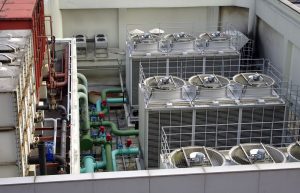 When upgrading a commercial HVAC system, it's important to do your due diligence. In addition to researching equipment, you'll also want to find the right contractor. Keep these five things in mind, and choosing the right equipment and contractor will be a breeze.
#1. Make Sure your Contractor is Familiar with your Site
Be leery of any contractor who offers to provide a quote solely based on your blueprints. The truth is that it is impossible to determine what you will actually need based upon blueprints alone. Accordingly, you should insist that technicians physically visit your site and complete an asset survey. After that, you should hold a meeting so that everyone is clear as to your expectations.
#2. Be Leery of Unwarranted Claims
Some companies will boast that they are the only ones who can provide you with a manufacturer's warranty. Statements such as these can deceive you into thinking you won't be covered if you choose someone else. Not only are such claims false, but they are potentially illegal as well. According to federal law, a manufacturer's warranty is attached to a particular piece of equipment, and can be serviced by any licensed professional. Be sure your building manager knows this and insist that he or she gets any and all promises regarding warranties in writing.
#3. Do Not Make Cost your Number One Priority
As a business owner, there is a genuine need to protect your bottom line. However, when it comes to commercial HVAC, the cheapest estimate is not always the best one. There's an old saying that states you get what you pay for, and that is true for your facility's heating and air conditioning as well.
Be wary of any estimates that seem too good to be true. Chances are the person giving the estimate may have missed some design features that in turn would compromise your efficiency. You might also be receiving substandard equipment or units that are soon to be discontinued. In these instances, parts may become scarce or the equipment might have a diminished lifespan. As such, any money you saved up front would be spent later in the way of maintenance and upkeep.
#4. Account for Future Changes in your Building's Layout
As your business grows, you may find your current facility no longer suits your needs. If you are considering major changes to your building's layout, this could also alter your HVAC needs. At our initial meeting, please let us know if there are any proposed changes that might affect your ductwork, airflow, or floorplan. That way, we can help you choose equipment that will require little or no upgrades whenever you do make those changes.
#5. Allow Enough Time for Upgrades
Facility managers often underestimate how disruptive an HVAC upgrade can be to your business. So that you are not caught off guard, allow us to help you carefully plan the process. Depending on your needs, we can schedule the upgrade in phases, or perform the work at a time when it is least intrusive on your employees or customers. Our goal is always to minimize lost productivity and downtime as much as possible.
The right HVAC contractor will walk you step by step through the process and ensure that all of your questions are answered. They will also be willing to place your needs above their own so that your own deadlines take priority. If you are looking for a commercial upgrade, please contact us here at South Jersey Heating and Cooling. We are an experienced commercial HVAC firm who will see to it that no detail is overlooked.