How to Stay Cool this Summer through Air Conditioning Repairs in Southern NJ
---
---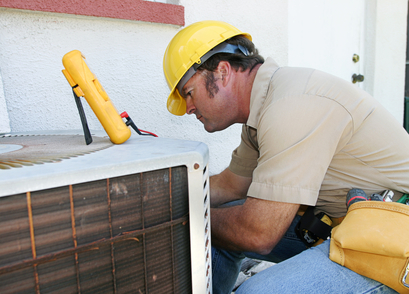 Most of us hate it when our businesses become too warm in the summer. That's enough to bring you down and ruin another summer. Air conditioning repairs in Southern NJ can provide what you need to feel that cold air that's been missing from your company for so long.
You AC unit is supposed to function whenever you turn it on through the use of a thermostat. Whenever we hear those clicks, we know that it is working as within seconds, cold air starts to filter all throughout the home through a system of ducts.
There are different types of AC systems in businesses. Are you aware of the type you possess? Because that will help with the repairs. Most companies have a central unit system which is very common.
Here are some ways to troubleshoot the air conditioner while waiting for a repairman:
Turn unit off and back on gain
Check thermostat
Set to cold on thermostat
Check fuses
By resetting the system, youre allowing it to power on and off again and regain strength to cool the building down. If it is not working, then you have to resort to a plan-B. Plan-B should entail calling a local HVAC technician for Southern NJ air conditioning repairs.
Older units that have been repaired over and over are at risk for a replacement. Sure its a big investment to make. That's why professionals want to help you to avoid that. High energy bills are a reason to have your unit repaired/replaced.
Some air conditioners work simply by plugging them in. You usually find this with window units. You will notice when your system stops working because it will not click on when plugged into a wall socket.
A cooling system is very intricate system and takes the work of a professional to service it. If you dont possess the knowledge to fix your own cooling system, youre going to need someone that can. Here are ways to find a reputable contractor:
Research options on and offline
Get two quotes
Look for experienced individuals
Check rates
Some contractors charge by the job where as others charge an hourly rate . Always ask what an estimate would be up front. Also- never give any money to contractors up front. Always do so when the job is completed.
There are also some contractors who charge for the trip out to your company. Now who ever heard of paying for someones gas? If that seems a little far-fetched, call South Jersey Heating and Cooling for Sea Grit air conditioning repairs.
If you are looking for an air conditioning company in Southern NJ then please call 609-488-2253 or complete our online request form.