Commercial Emergency Repairs for HVAC Systems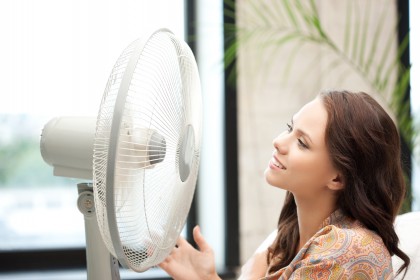 Any type of extreme weather can be tough on your HVAC system, and when your commercial property's HVAC breaks down unexpectedly, you need prompt and professional repairs. At South Jersey Heating and Air, our professional Southern NJ Commercial HVAC contractors can provide you with Emergency Commercial HVAC Services whenever you need them. We understand how important your HVAC system is to your commercial property, so we're always ready to provide you with high quality repairs at any time.
Our professionals are always ready and eager to provide you with:
24/7 Emergency Service
Prompt Service
Upfront Pricing and Simple Explanations of Services
Guaranteed Quality Repairs
Licensed Professionals You Can Depend On
Commercial Emergency Services for All Types of Furnaces, ACs, or Other HVAC Equipment
Our professionals are always available to help you with any emergency HVAC services you may need for your commercial property.
Quality Guaranteed
When you encounter any major problems with your Southern NJ commercial property's heating or air conditioning system, you need repairs performed as quickly as possible, but you also need them to be high quality. Our professionals will always provide you with prompt and professional repairs that you can depend on. We'll be on the job as soon as possible, and we'll always provide with quality workmanship and thorough, accurate repairs.
We know that these repairs are urgent, so we'll work as quickly as possible, but we'll never sacrifice the quality of work in favor of speed.
Our Emergency HVAC Repair Professionals
All of our commercial HVAC contractors are licensed professionals with extensive training and experience. We'll be able to ensure that you always receive excellent work, no matter when you need it. We'll provide you with a diagnosis quickly, and we'll give you up front and accurate pricing as well as a plain-English explanation of the services we're providing so that you can decide on the best solutions for your Southern NJ commercial property.
You can depend on our professionals at any time to help you ensure that your commercial HVAC system in excellent condition.
How to Avoid HVAC Emergencies
Typically, emergency HVAC services could have been prevented with maintenance services. Improper preventative maintenance is the number one reason that we receive calls for commercial HVAC emergencies. Our professionals provide tune-ups and other maintenance services to help you keep your HVAC system in the best condition possible at all times. We can work with you to schedule these services at your highest convenience, and we provide service and maintenance agreements that can be totally tailored to the needs of your Southern NJ commercial property.
Recent Articles
Energy Audits For Commercial HVAC Systems In Southern NJ

The expense to run a commercial HVAC system is a number one concern for any South Jersey business owner. Not only does the HVAC equipment need to run as efficiently as possible, the building itself needs to hold all that treated air in where it belongs. When there is heat transference going on, the…

Read More

Duct Cleaning Provides Instant Benefits to Mantoloking Businesses

Our Mantoloking families rely upon our commercial HVAC system each and every day. During the winter, our HVAC system provides our company with the warm comfort that we have come to expect and deserve. During the summer, our Mantoloking businesses are a cool sanctuary from the heat thanks to our HVAC system. Throughout the entire year, our HVAC…

Read More

If you're looking South Jersey Commercial Emergency HVAC Services, call South Jersey Heating and Air at 800-792-2435, or fill out our online request form.